Anyone know the story behind Atlanta's mid-century butterfly homes? There's at least six of them (2 in Margaret Mitchell, 2 in Briarcliff Woods, 1 off Roswell Road, 1 in Toco Hills). They have 16" Georgia granite bricks and butterfly-and-half roofs. All have rear-entry carports, except one that (I guess) was remodeled for a front-entry garage.
Two are currently for sale, and another was sold this summer (we snagged the original sputnik lamp pre-estate sale...woot!).
$595,000
I actually saw this one during remodel a couple of years ago...was driving by and invited myself in...owner not home but the contractor showed me around.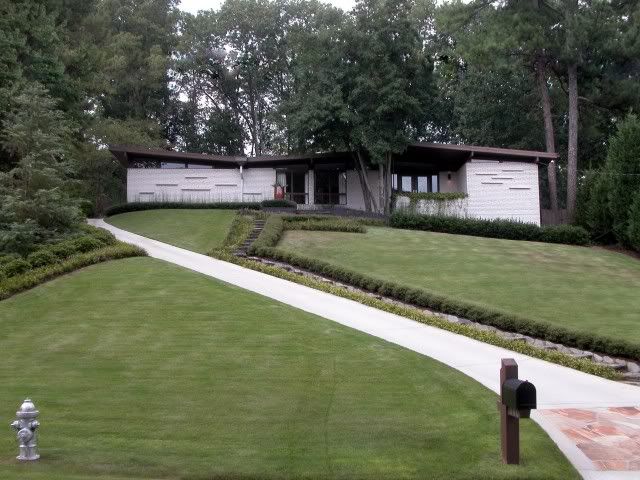 $399,000
Very big home (5/3), limited yard. Basement damaged by flood last year. Main floor needs complete redo. Short sale under contract, but pending lender approval.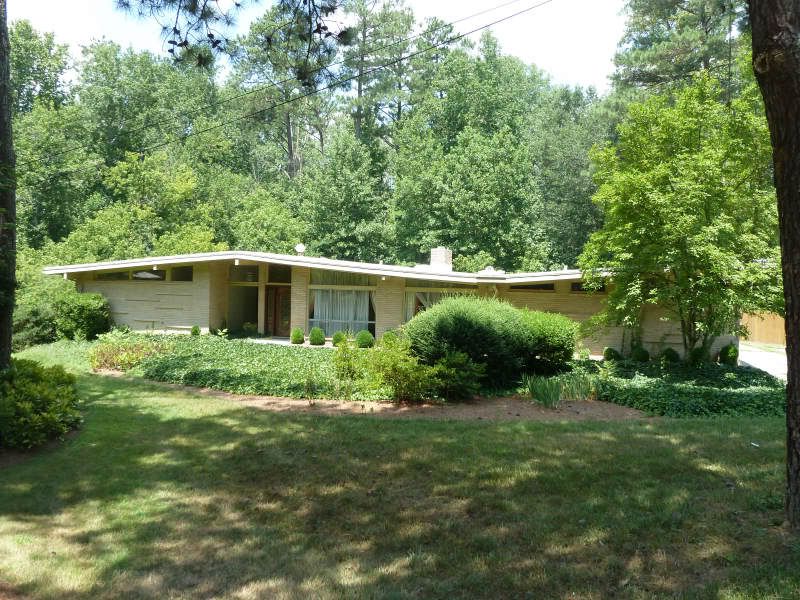 Rainier Falls - sold. List price was originally $699,000, but that was way above market for a home that needed extensive remodeling.