Moderators: I_LUV_POWER!!!!, Joe, moderns-r-us, Tony, Futura Girl, nichols, Java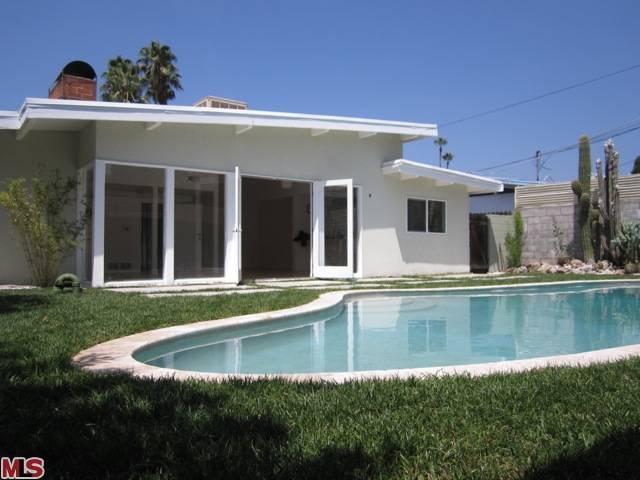 Includes "Underground bomb shelter or convert to wine cellar" plus a cute dog in one of the photos.
scowsa
---
Modern Master
Posts: 158
Joined: Wed Jul 02, 2003 1:51 pm
Location: Sunland, ca
They call that a renovation? Where are the home depot vinyl gridded windows? Where are the carved panel fake oak kitchen cabinets? They didn't even block off the clerestory windows. The front door better be a 6 panel job with the fanlight window at the top.

Seriously, that is a very nice looking place, I think I'll head out there Sunday and take a closer look.
Where are we going & what are we doing in this handbasket?
---
---
I love homes like these. There's just something nice, clean, and honest about them. There's a very well-worn phrase used in listings, "Just needs the new owner's personality." In this case, it's actually true.
---
---
Return to "Mid Century Modern Real Estate"
Who is online
Users browsing this forum: No registered users and 7 guests