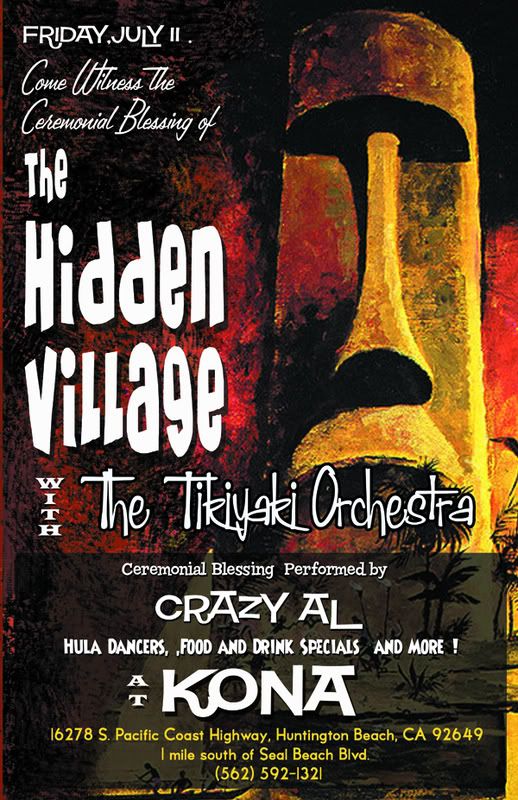 THE CEREMONIAL BLESSING OF THE HIDDEN VILLAGE with THE TIKIYAKI ORCHESTRA !
Come Celebrate the return of the return of one of the few original and beloved Tiki Temples left in SoCal.
KONA is proud to bring back every tikiphile's favorite Tiki Temple, the Beatuiful "Hidden Village†at KONA.
A very special "Blessing Ceremony†will be performed by Crazy Al, complete with a Champagne Toast, as a way to celebrate the return of this amazing Tiki Room which will also include 2 Sets of live Exotica by The Tikiyaki Orchestra, Hula Dancers, food and drink specials and more.
Don't miss this very special event.
ADMISSION IS FREE !
WHEN : JULY 11th 8:00 PM
WHERE : KONA Restaurant (formerly Sam's Seafood)
16278 S. Pacific Coast Highway, Huntington Beach, CA 92649
1 mile south of Seal Beach Blvd.
(562) 592-1321
http://www.konahb.com