LOS ANGELES TIMES
Sori Yanagi dies at 96; pioneer of Japanese industrial design
The lines and curves of Sori Yanagi's designs -- in teapots, ceramic cups, even the lowly whisk -- won a place in homes around the world.
December 27, 2011|Los Angeles Times staff and wire report
Sori Yanagi, whose designs for stools and kitchen pots brought the simplicity and purity of Japanese decor into the everyday, has died. He was 96....
http://articles.latimes.com/2011/dec/27 ... i-20111227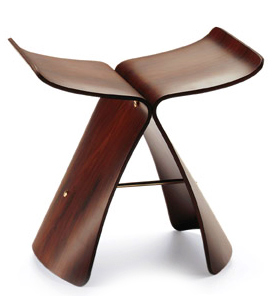 http://www.nova68.com/Merchant2/merchan ... erflystool