Vineland drive in, City of Industry. For those that might not have heard of it, and may be interested, I gladly post this topic. Having recently discovered it myself, I've attended three times over the past few months, and really get a kick out of this ritual of roadside americana. Although I enjoy giving my business to this theater, and would reccomend others go and support, I'm happy to say that it draws quite a crowd on friday and saturday nights and doesn't appear to be in any risk of closure. Now, on to the pics!
Definitly a cool atmosphere.. those are kids on the right playing with a light-up frisbee during the previews.
These were taken during the credits. Really gives you an idea of the crowd, even on a cold night..
The ticket booths, or what I like to call "the staging lanes" 8)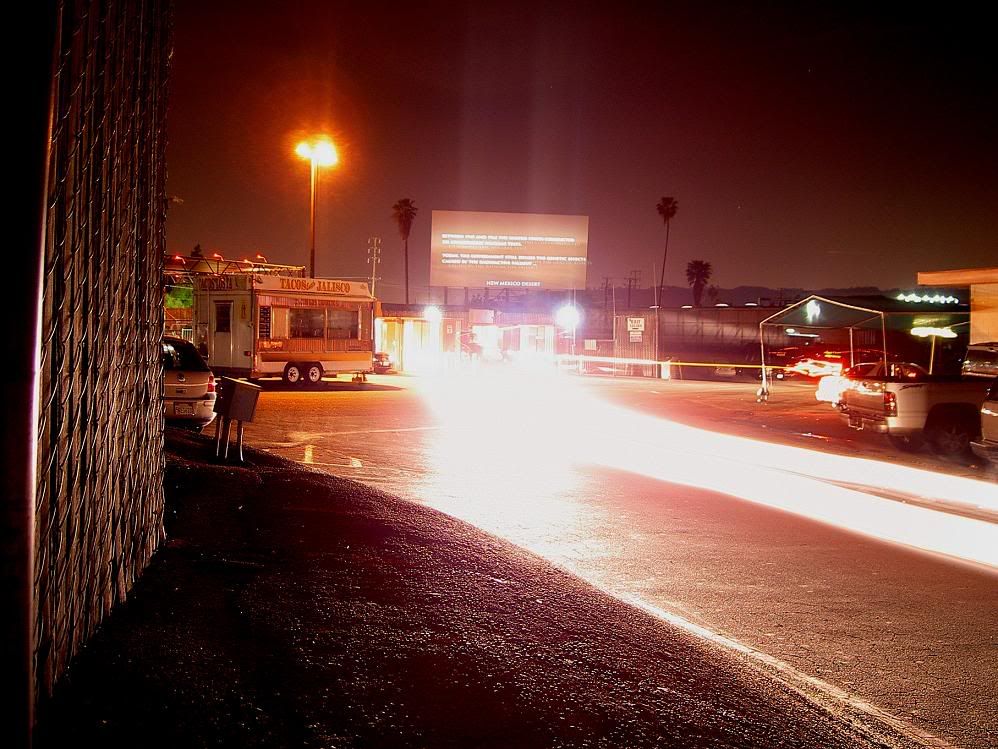 the sign/marquee lacks character in my opinion, having been updated sometime in the 90's if I remember correctly.. But I'm not arguing, since no where else in the immediate areas can you go to get this experience.