Teen Island theme park?
Posted: Tue Apr 10, 2007 8:25 pm
I just found something rather odd that I wanted to ask for help identifying. It's a large printed artist's conception/rendering of a Disneyland-esque theme park. I reckon it to be from about 1960. When I first saw it, I thought "that must be Walt Disney World", since it had water around it (rather than orchards or warehouses). But the only signage I could find was a sign at what must be one of the entrances to the park, which proclaims "Teen Island". It's got everything a theme park needs -- a monorail, aerial gondolas, a tiki compound, swanky pavilions, etc. There may be a submarine ride in there somewhere; I haven't found it yet, tho'.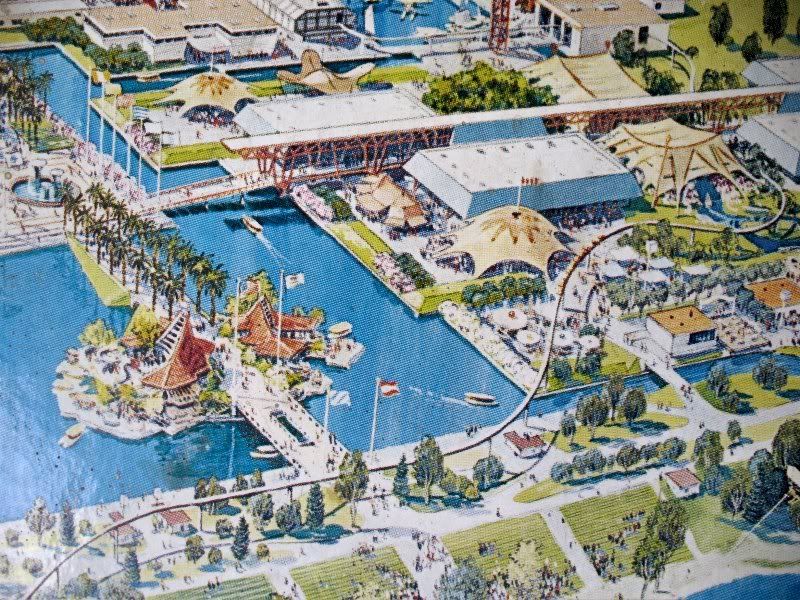 Any ideas?