I hadn't known Halprin was so deeply involved in Sea Ranch…
I was so excited to be reminded of architect/landscape designer Lawrence Halprin and his utopian visions.
More on him here:
http://www.buildingstonemagazine.com/fa ... lprin.html
He's quite well known for interactive fountains like this one in downtown Portland: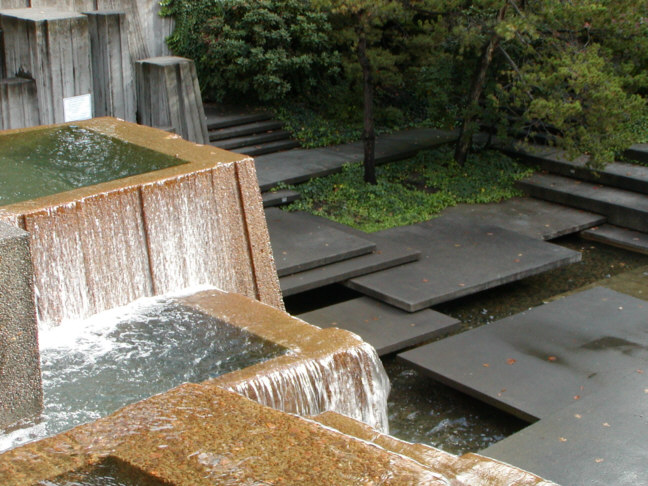 And Manhattan Square Park:
with the article accompanying his award:
http://www.tclf.org/landslide/2008/manhattan/index.html
Here's his transportation kiosk at Yosemite:
This is one goofy and cool dude. Saw an exhibit of his drawings at SFMOMA in the '90's and never forgot it. Would kill to have a copy of his drawings for the Seattle Freeway development-the cars were like happy monsters eating up the road..very cool!
Anyone else know more or seen more great images? This guy is just so willing to put his vision out there. LOVE it….