Reefer Madness - The 75th Anniversary Ultimate Collectors Edition
Dates From April 20, 2010 4:20 PM and 8:20 PM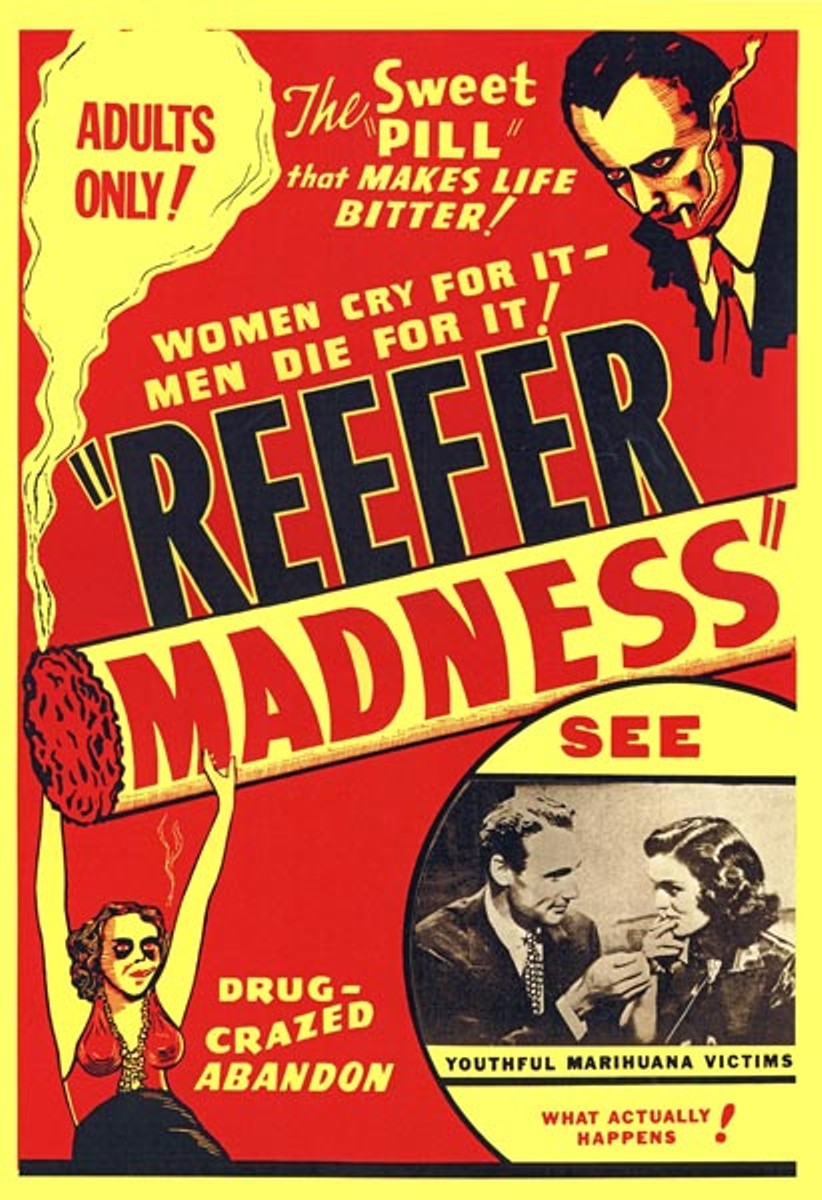 Location
Vine Theater
6321 Hollywood Blvd
Hollywood, CA 90028
Price $9.00
Info Line 323-463-6819
Website
http://www.walking-shadows.com
April 20th, 2010. First Screening: 4:20pm and 8:20pm
Description
REEFER MADNESS
Takes you through Hell, the Torturer that never stops!
This is the first film to fully inform the public of the dangers of habitual marihuana use. Parents are lectured during this cautionary tale on how easy is it for wayward students lured by pushers to fall prey to such tragic events as a hit and run accident, manslaughter, suicide, rape, and a descent into general madness.
The tale revolves around Mae and Jack, accomplices in the distribution of marihuana, who manage to entice local high school kids to stop by Mae's apartment to smoke reefer, where stoned ne'er-do-wells laugh fiendishly, dance, and play the piano.
Jack invites the clean-cut couple Bill and Mary, up to his den of sin. After one joint, Bill is hooked, and his life begins to plummet down the tubes. When Mary smokes, she begins giggling uncontrollably while being aggres-sively fondled by the bizarre addict Ralph. Bill bursts out of the bedroom to tangle with Ralph, prompting a string of calamitous occurrences, including several more deaths and courtroom sentences to mental institutions, all because of the devil weed ...
The 75th Anniversary Ultimate Collectors Edition has over TWO HOURS of bonus films and clips including...
â The Weed of Death! (1924)
â Cab Calloway in âThat Funny Reefer Manâ (1936)
â Betty Boop in âHappy You and Merry Meâ (1936)
â Marijuana: Threat or Menace? (1939)
â Hemp for Victory (1942)
â The Pusher (1951)
â the feature film Marihuana: Sins of Youth (1936)
â and many more!
http://brownpapertickets.com/event/105182