Well, its finally official, we closed last Monday!
Say hello to our circa 1961 atomic ranch.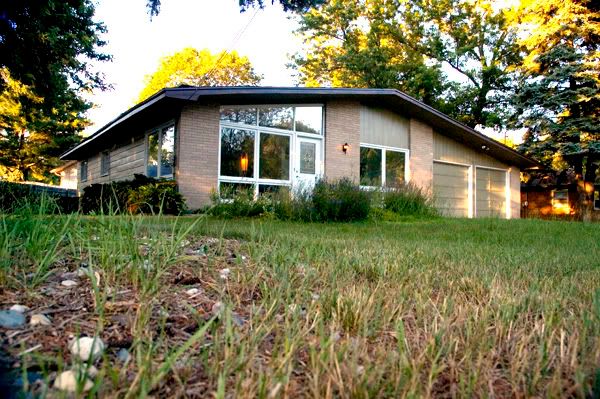 It may not be a post and beam California Eichler but for SW Michigan, its a pretty groovy place!
It needs a little help but overall, its liveable as is. most of the issues are cosmetic.
Its a 3 bed, 2.5 bath with a full basement. Wood floors throughout
Front door needs to go! Already got a simple can style light for next to it...
any suggestions for a replacement? (cant afford a crestview...)
Rear 3/4 view
The view from inside (*with guest stars Azaziah on the left and Zoolah on the right)
And finally, a look at the fireplace
Immediate plans are to finish moving our junk in, then put some color on the walls, then try to change that front door. Do a little landscaping, build a darkroom in the basement for the mrs. And just enjoy it.