I have been planning on stripping the paint off the clerestory windows since we bought our house. The wife didn't agree. She felt it would be too hot with direct sunlight in the evening. I eventually did strip them this weekend. I was concerned about the color of the glass. our neighbor two doors down has amber glass. I tested a small area outside and found clear bubbled glass. I didn't realize that there was separate glass on the inside. When we stripped the inside it was green.... The wife isn't happy.
I'm replacing the inside glass with clear glass. If anyone is interested in the green glass let me know.
Here are the clerestory windows without the green glass.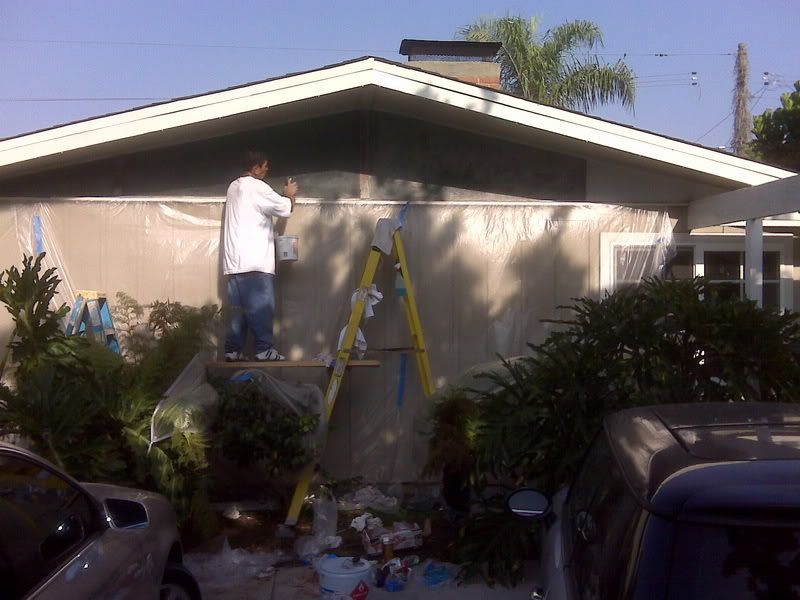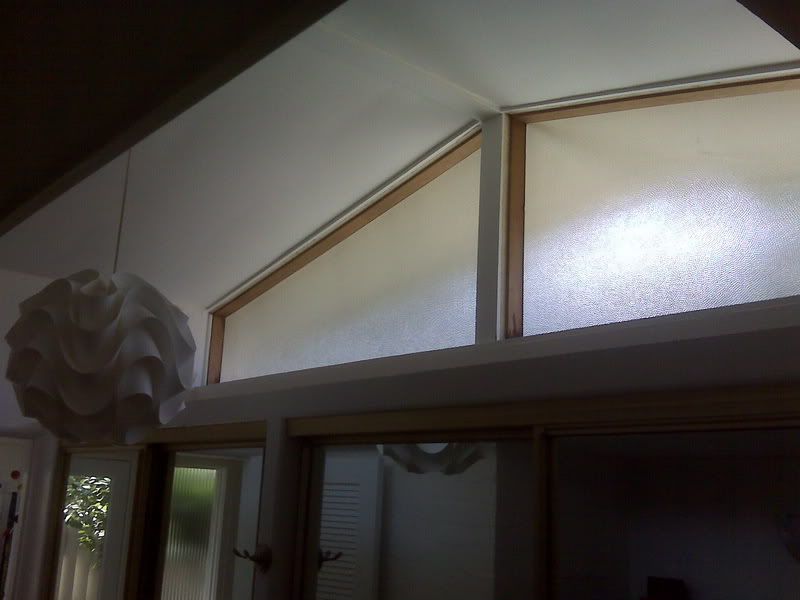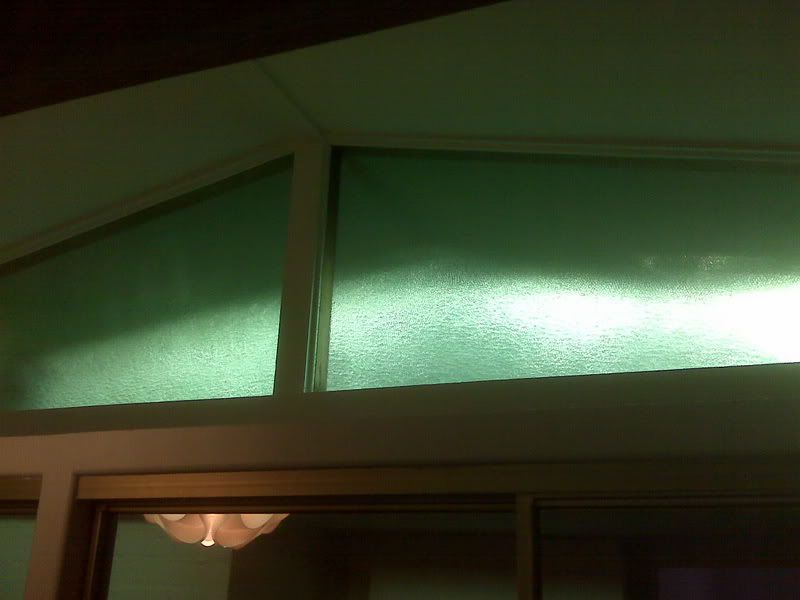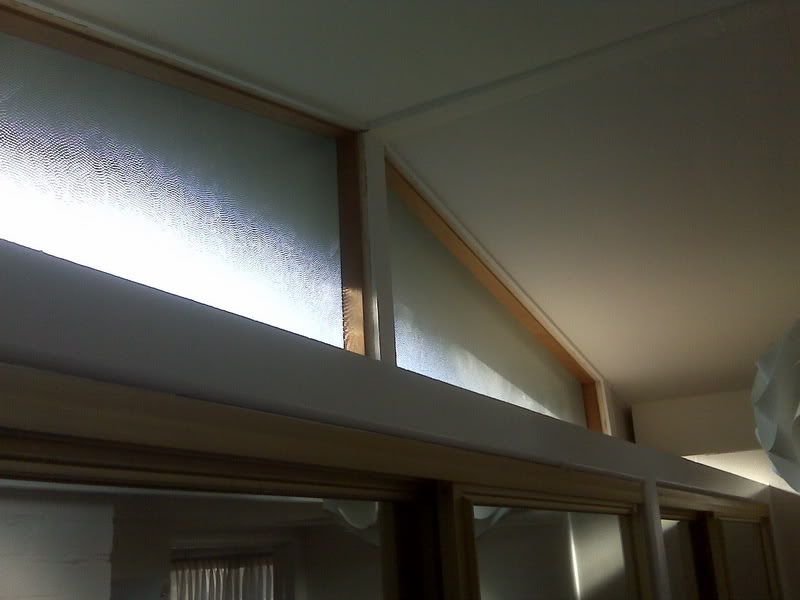 There was a strange box hanging in the shower. You can see it in the upper photo behind the lamp in the center of the smaller window. It appears to be original construction and think it may have been an extension of a closet which was taken out to add a bath. Anyway, we are thinking of putting glass between the closet and bath to keep the light coming into the bath.