I recently bought a mid century ranch that has had the kitchen remodeled. I know it's not a mid century kitchen for you purists out there. However, I paid for the remodeled kitchen in the purchase price of the home so I will not be
remodeling it since it is all new. I do need to put up a back splash because I'm getting oil slashes behind the oven. Can I get some suggestions on tile types that will add some color and not be out dated in 5-10 years. I've been considering glass mosaics 1x1, glass mosaic subway tiles or basic white 3x5 subway tiles from home depot.
About the kitchen:The countertop is a sandy colored granite with some black speckling. In the dinning room directly across I have the color theme of light green via my saarinen executive chairs (wood leg). The colors in the kitchen are very neutral and will accept just about any color.
Please help!
Thanks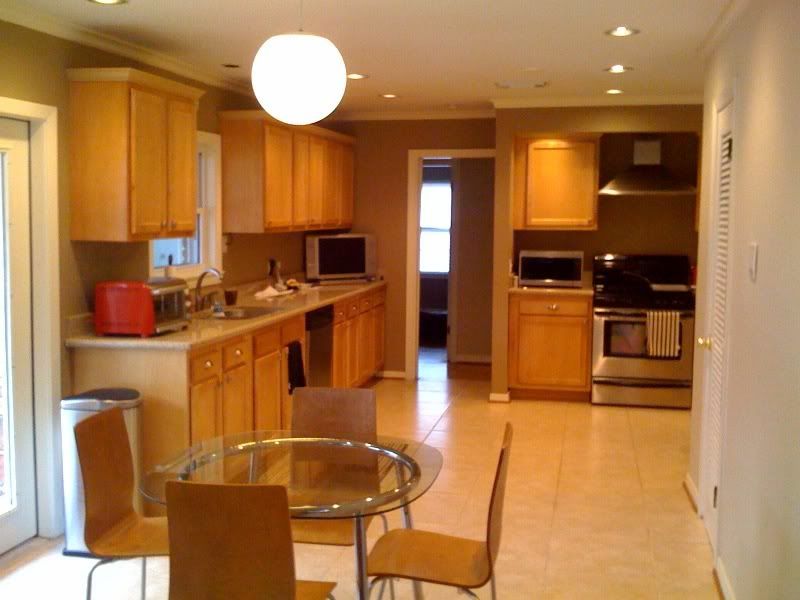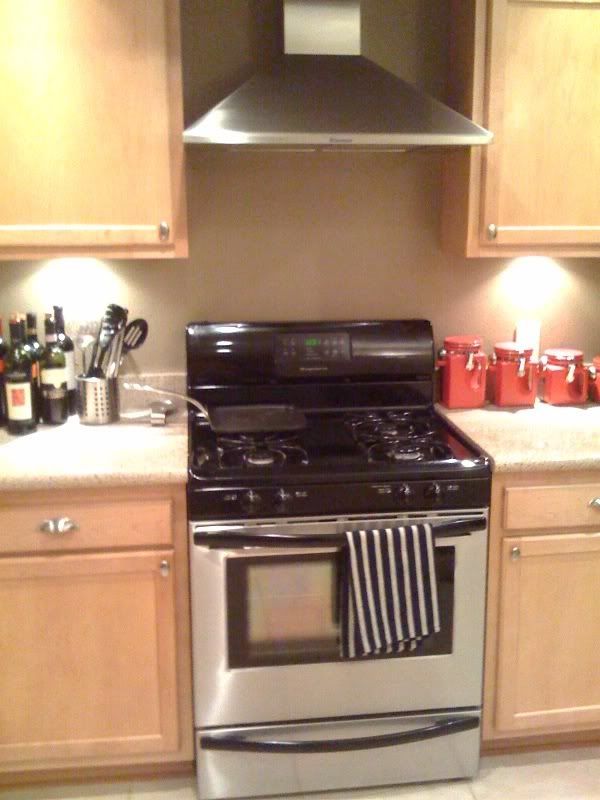 Ignore the red jars. Don't let that influence color options/choices