I really need some help/input on the choices we have come up with possible exterior color decisions. I'd like to hear what you guys have to say, like/dislike. If you guys have any ideas for some colors and swatches let me know and I will post them up. Thanks in advance!
If interested, you can follow our entire remodel project here:
www.ourmodernhouse.blogspot.com
Some quick notes concerning the renderings:
-The horizontal siding will be Hardie
-The gray large square siding around the upper level window fir out and the door on the deck fir out is SIL-LEED cement fiber panels (
www.cbf11.com
)
-The wood cladding on the front addition (with the rooftop deck) is cedar
-The brick will be painted the colors in the renderings.
-The door color is not set in stone with each option. It is one of the door colors I like and thought it would look good with the particular mixture of colors.
The first picture is the most accurate one with the porch extending out further on the right side, the others were taken before that was decided. Everything else is the same.
This picture says "Original" as it was our first color swatch we put together. It was our first decision before I decided I should come up with some other swatches to see if we would like anything better.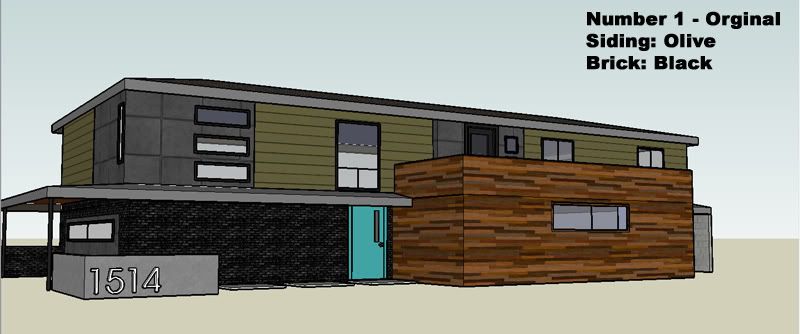 Here are the rest: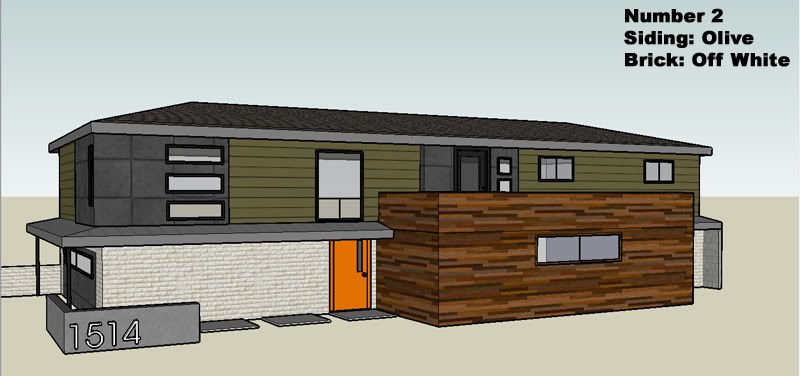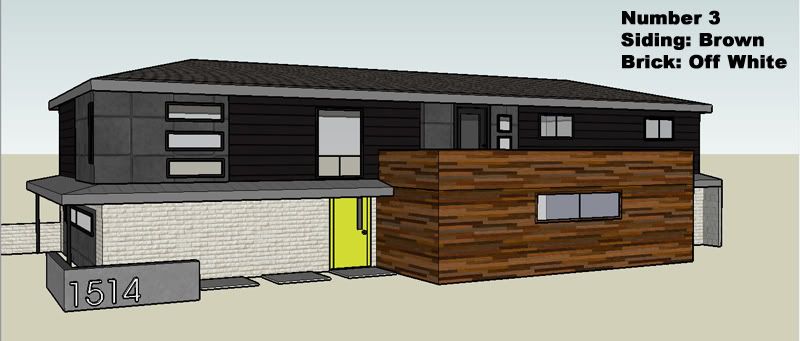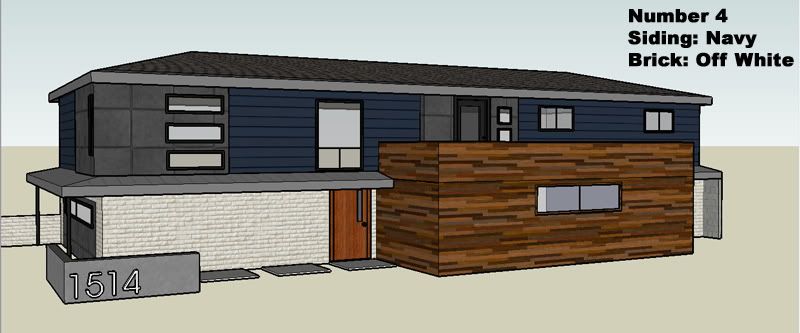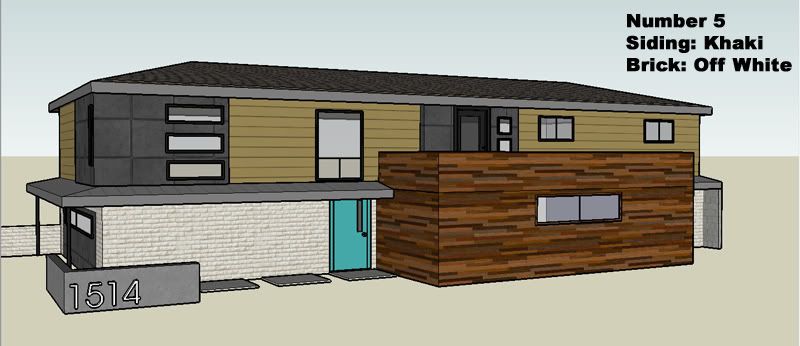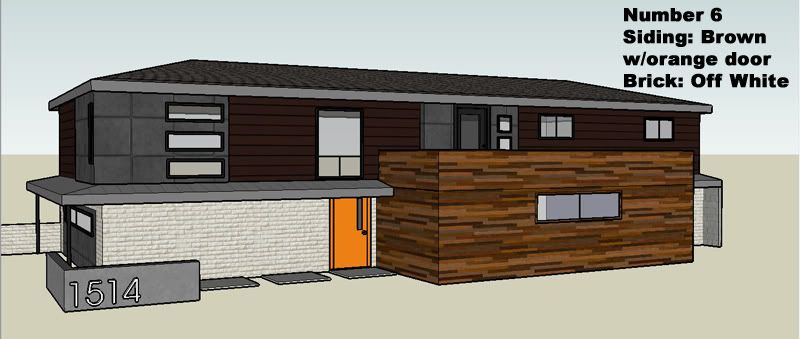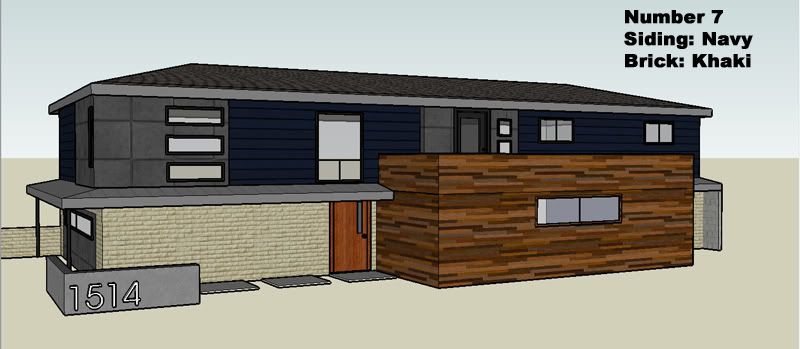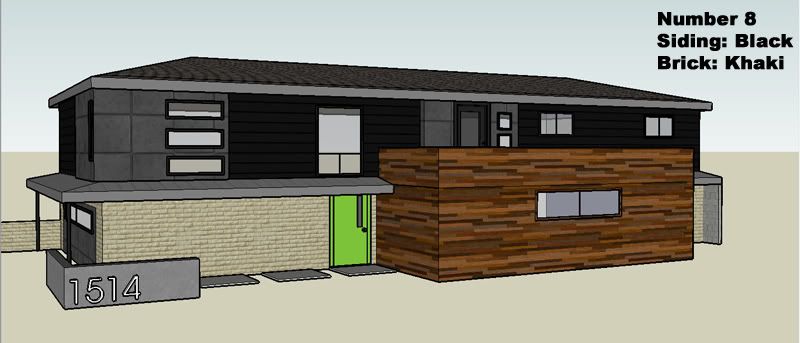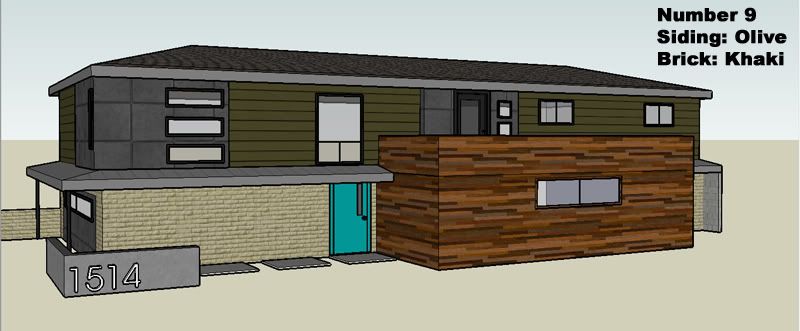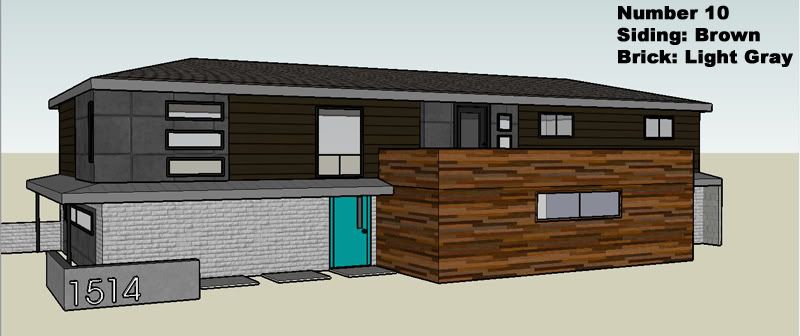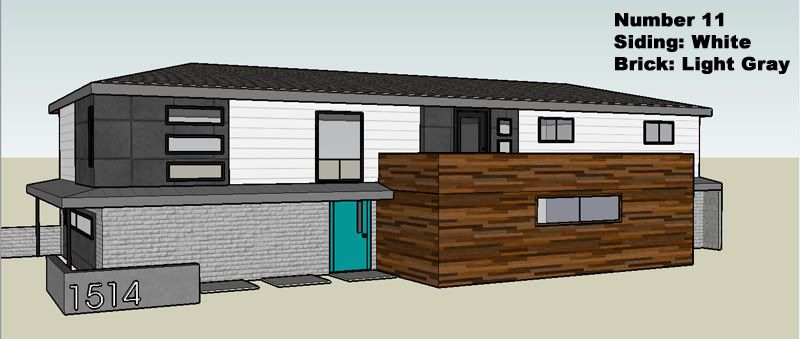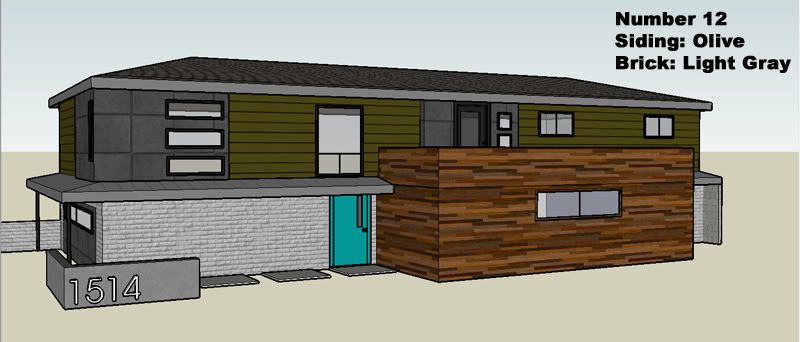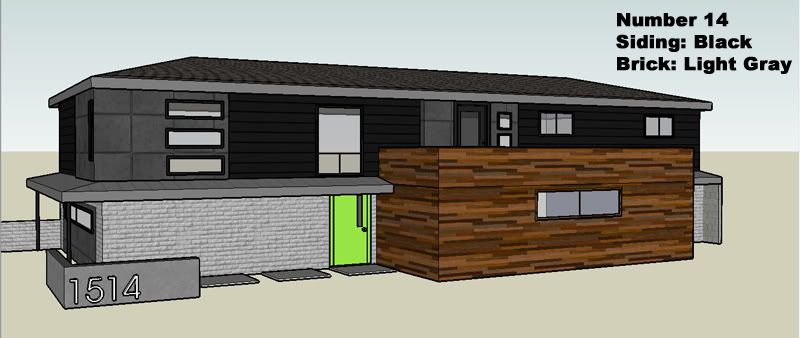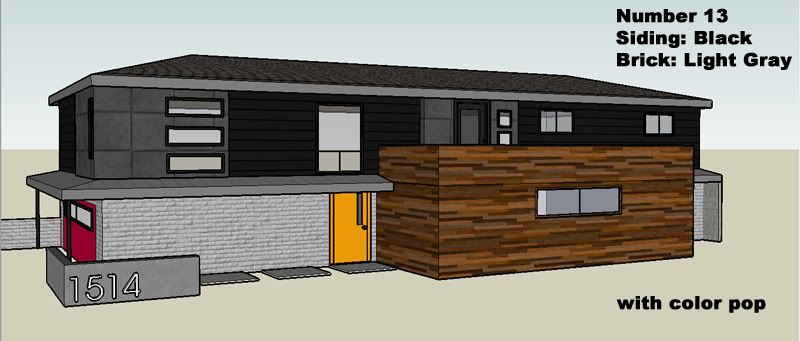 Cant wait to hear back from you guys!!