Oh where to start, this once fabulous MCM in Glenbrook Valley has seen its share of abuse. At one point a Doctor tried to turn it into his office, which you can't do in a restricted neighborhood and that was promptly stopped, but not before he blocked off the entry hall with a half wall and sliding glass partitions. Name an abuse and this house had it, from bad T-111 sided room additions thrown onto the back, to poured terrazzo flooring being covered up by green marble, it has seen its share.
Not for the faint of heart...
The front shows great promise despite neglect and a few other issues
and has great accents like this flagstone column.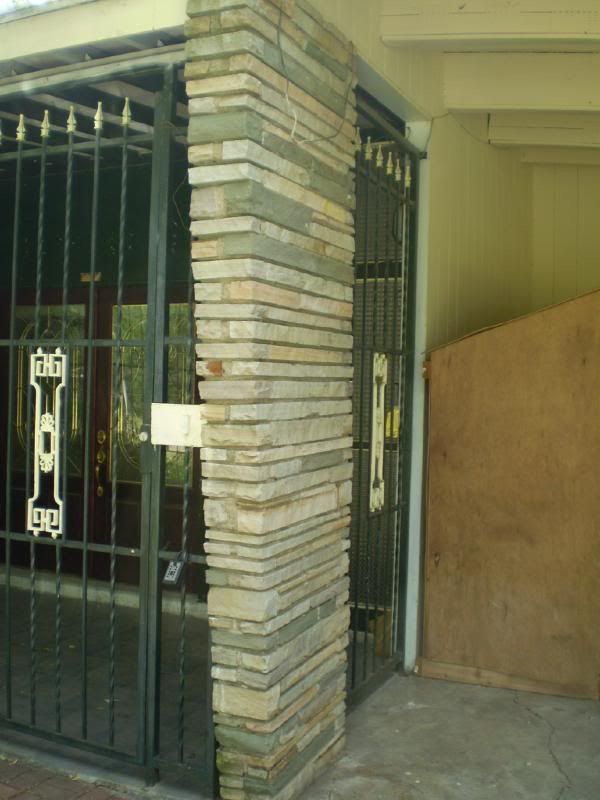 The front entry has been smothered in a combination of an added shed roof ( the wide eaves above was enough to provide a porch effect without it. Bad, really bad leaded glass doors, burglar bar entrance, and boarded over mistlite panel.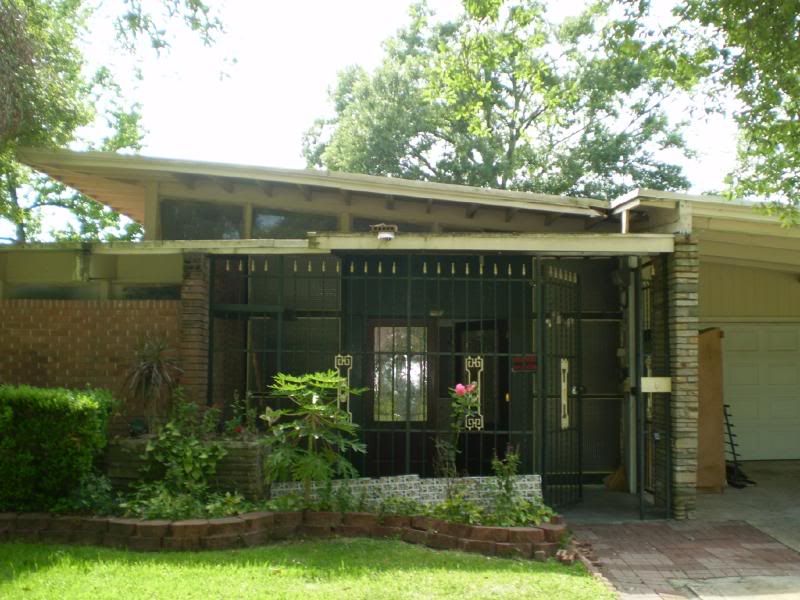 The entry featured cove lighting and a redwood wall, a flagstone planter at the corner and the weird half wall that was added at some point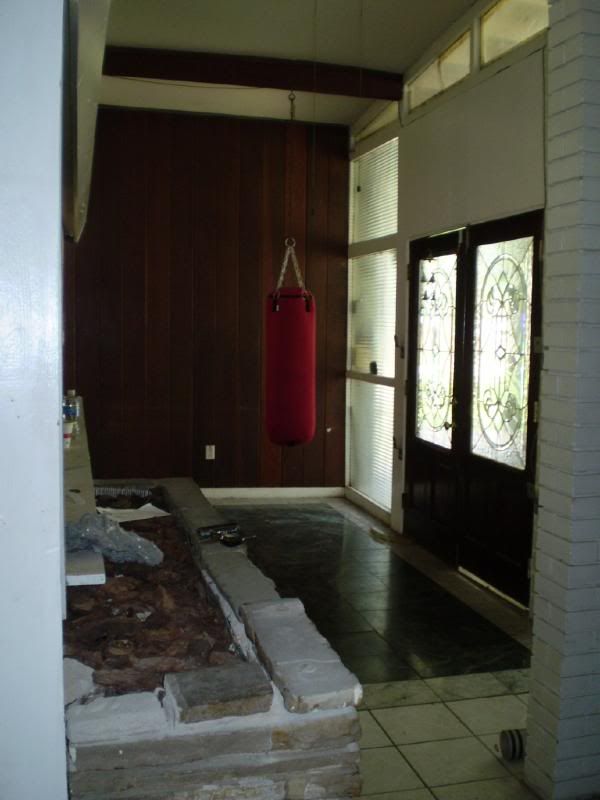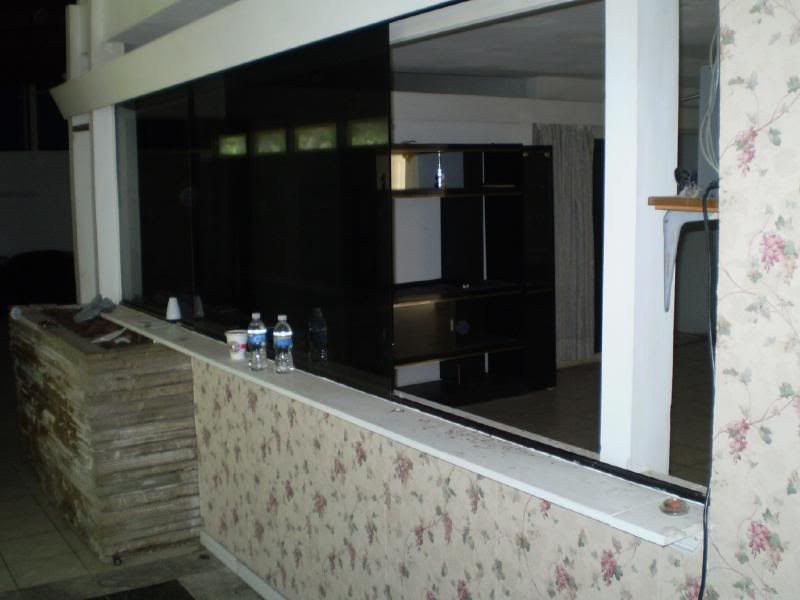 But look what I found under the ugly green marble tile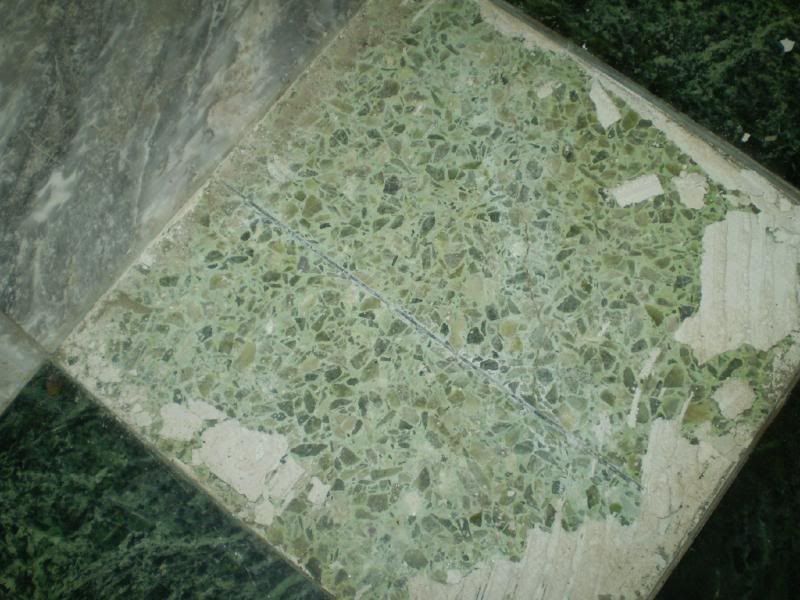 That flooring appears to extend into the original den with tongue and groove paneled ceiling, unpainted. Unfortunately the brick wall didn't fare so well.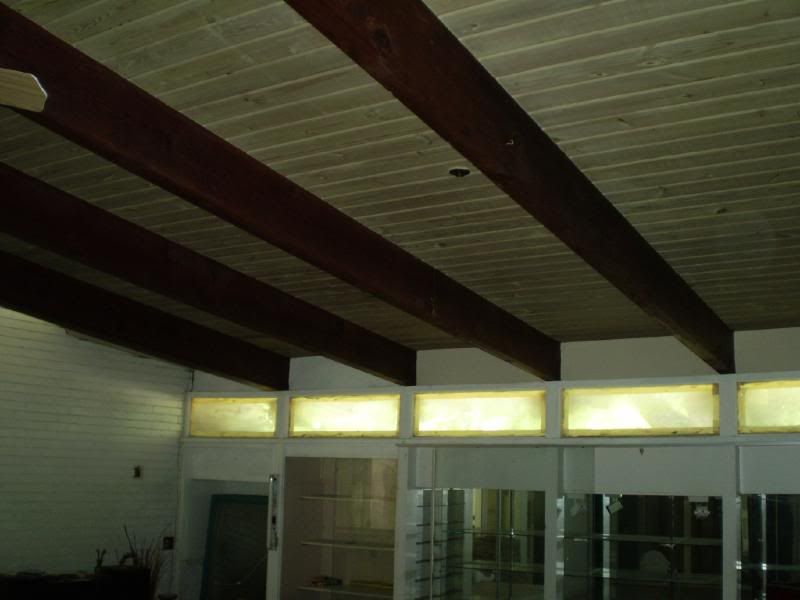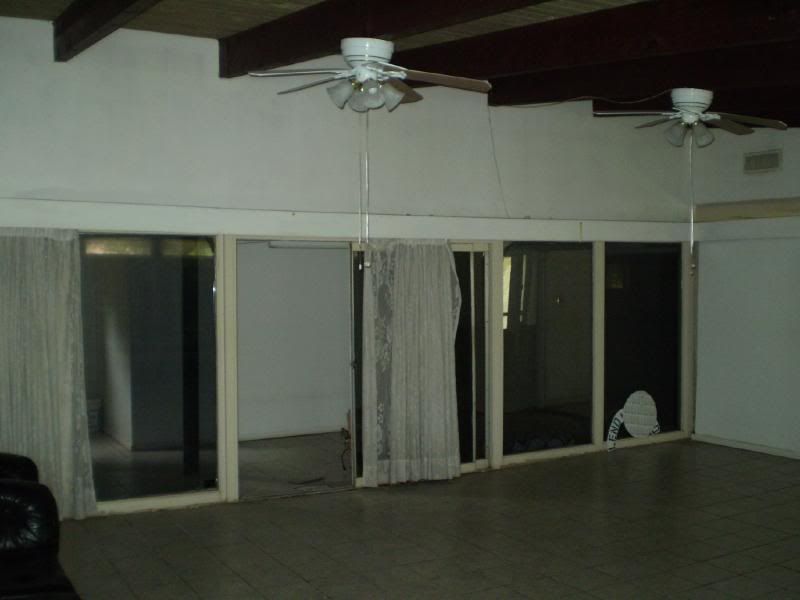 Oh yeah, and the wall of glass that wraps around the L shaped back of the house with the view of the terrace...
Who needs a terrace when you can throw up a T-111 sided lean to with a tile ceiling, at least they left the original exterior siding, doors and posts in place so pulling off the cancerous additions wouldn't be that difficult.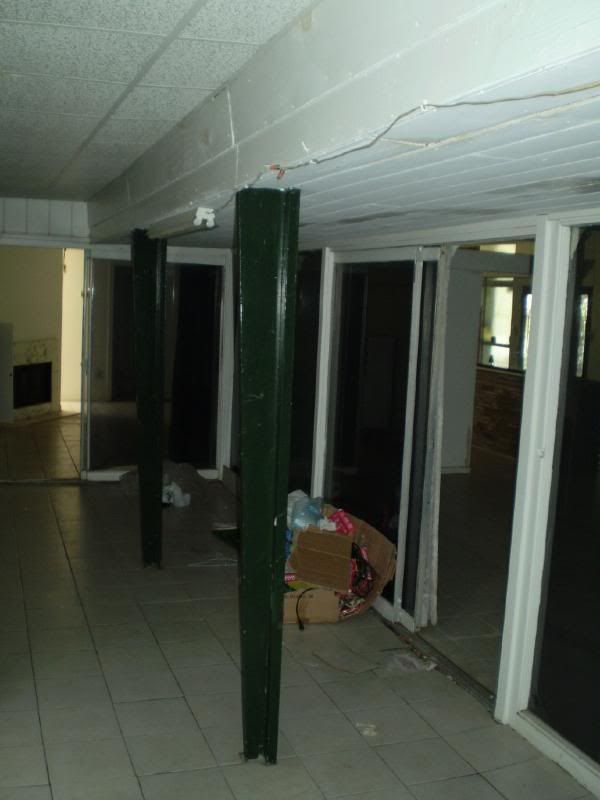 If you can make it out, the back was L shaped with the long overhang and all glass across the back, or it would be once you removed the weird additions.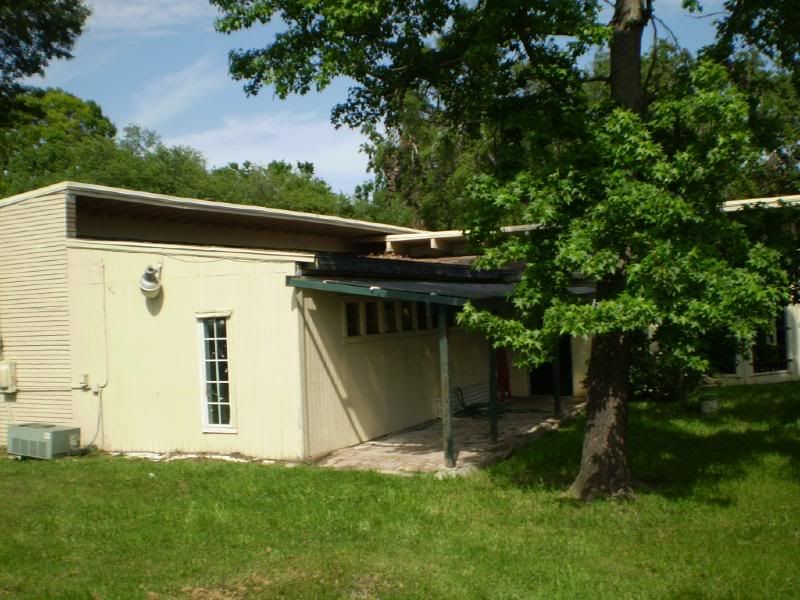 There was more poured terrazzo in the two baths, one had orange formica and gray tile and coordinating terrazzo, the other pink and black.
Both were covered with peel and stick vinyl tile.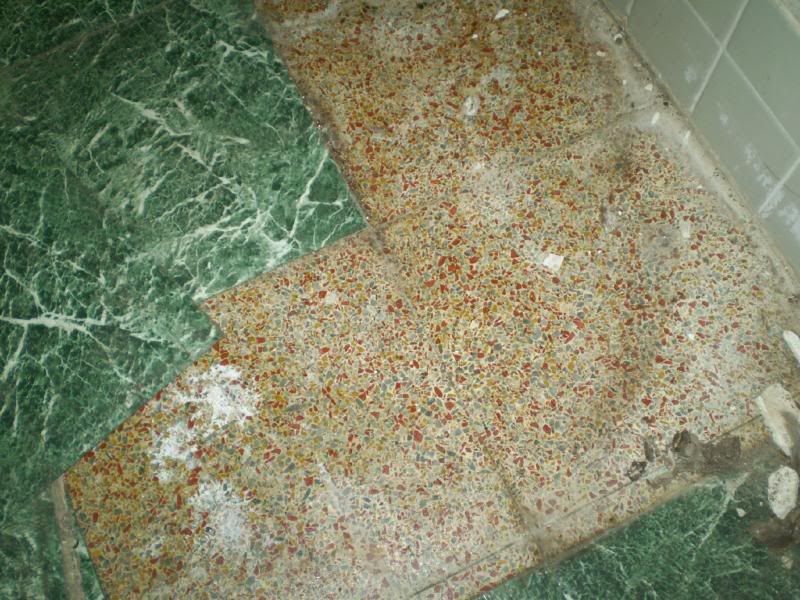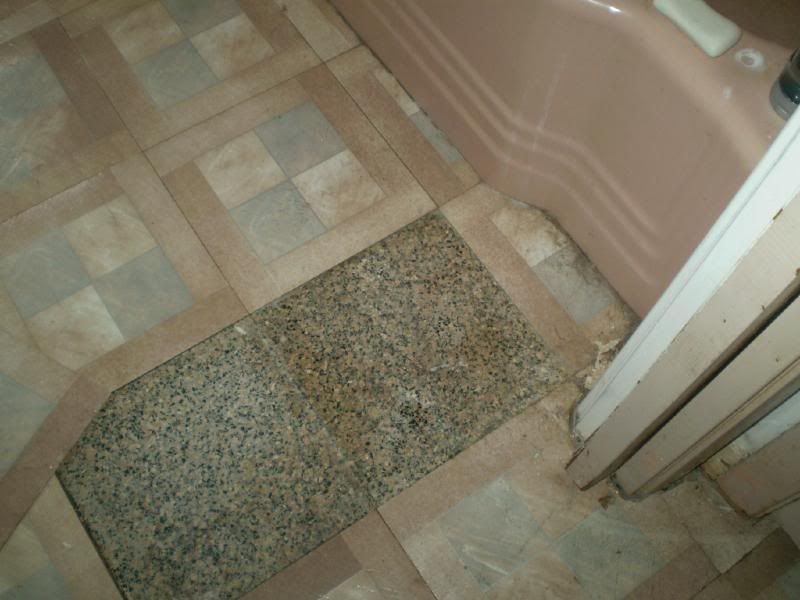 There's more, but you get the idea.