Ops just realized this should have been in the furniture forum sorry, moderators please..
Well I'm pretty much done. We came from a huge suburban McMansion type (my wife loved it) down to a 1200 sq ft MCM in the bay area (my love) due to a transfer of employment. Needless to say we had to get rid of a ton of furniture because of less living space. For furniture and style I had to compromise and keep a slight neo-ecclectic-classic style (from our past McM) within my MCM style to keep the wife pleased since she made such a drastic sacrafice from what she prefered. This has been my greatest challange yet, so far though she's very happy with what I came up with but I think I could sneek in more with certain changes here and there but not sure where. What-cha think any other ideas?
NOTE: I'm unable to ditch the rug since she loves it so much so I had to do what I could to work with it.
sorry for the crappy cellphone pics.
1. the living room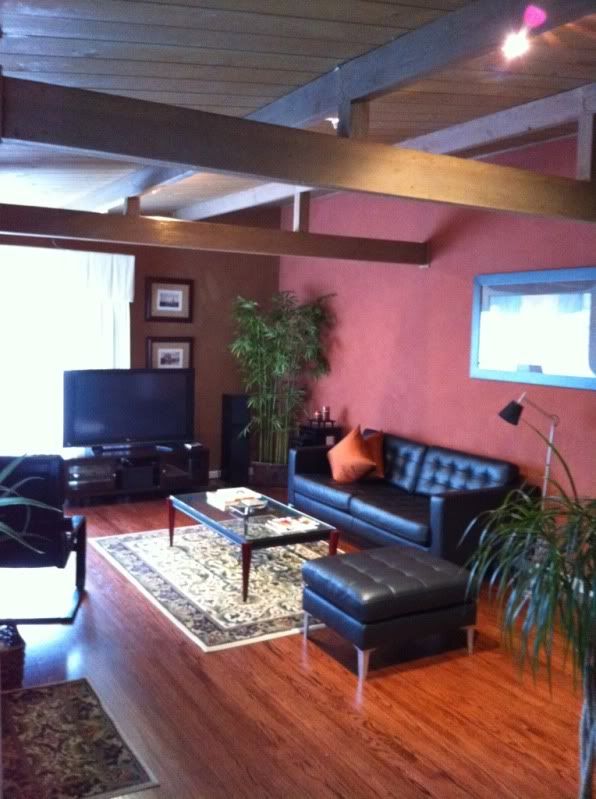 2. from living room looking toward the kitchen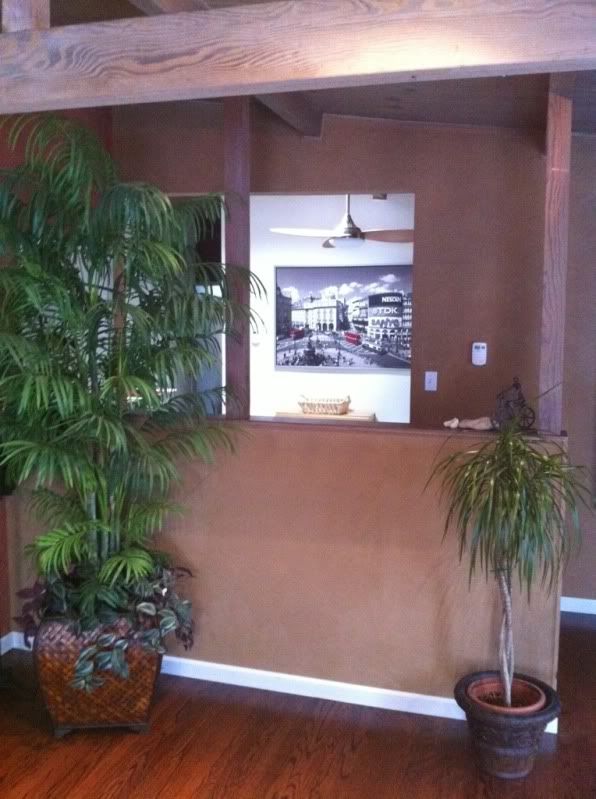 3. eat in nook area of the kitchen, its a small kitchen so the wife wanted something for four but didn't take up much room and be out of the way. This is what I came up with.
4. the rest of the kitchen, will be changing the cabnet knobs and pulls soon.
Still many small changes to make i.e. plant pots, changing and relocating some pictures (the big abstact in the kithen to another blk and white city scape pic) and a few other things.