Well, this thing was beat the "H" up when I saw it in our Salvation Army. I got it for $4.99! hahaha, funny stuff.
I mean board chippings everywhere, bottom frame broken off, practically white in color due to discoloration from no upkeep in 30+yrs. The doors were/are messed up.
They all slide, but particle board frays were going everywhere. The base(no legs) looked like it was dropped on it's corners a 100 times.
Essentially, it was barely worth saving. But I just went with an idea since it was a decent 71" long. And since i didn't really plan on reselling it. The first pic is what it's supposed to look like in pristine condition.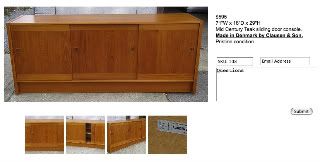 I took a couple of ideas from some other sideboards.....
I built a square dowel leg setup based on this..........
Then I painted the white door based of this(also because that slider door was messed up. I had to cut a 1/2" off each side to fix. Then I was only left with this size for a flip down)........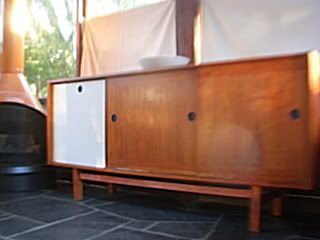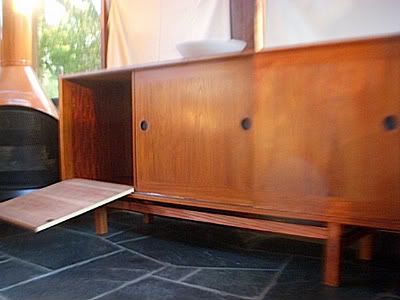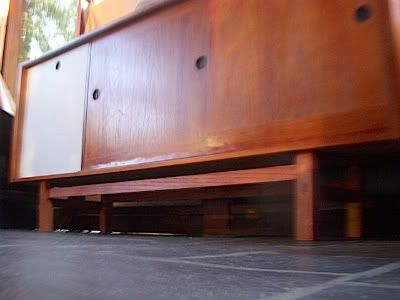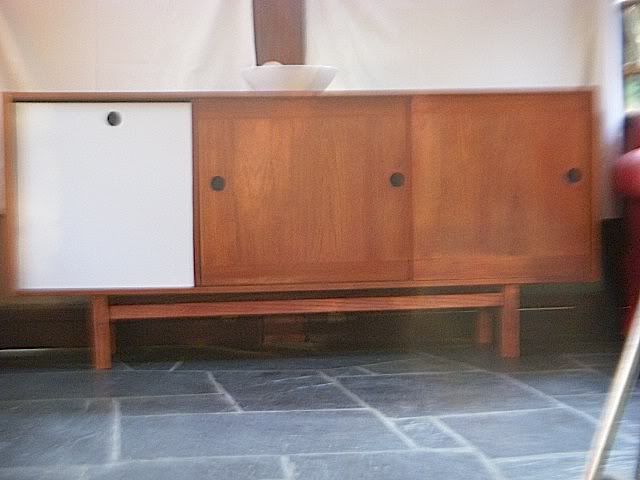 All for now. Sorry about the crap pics. Camera is screwed.