Hello everyone,
Well, it's been a long time since I posted, but I promised some pictures when we got some furniture in the house. The house is always changing so even these pictures from last week are a little old, but here they are.
We are having a great time furnishing the house. We've still got to work on the bedrooms a lot, but the living rooms are pretty much done. I'll post more as I can. I'm on dialup and the uploads are really slow!
Here is the living/dining room: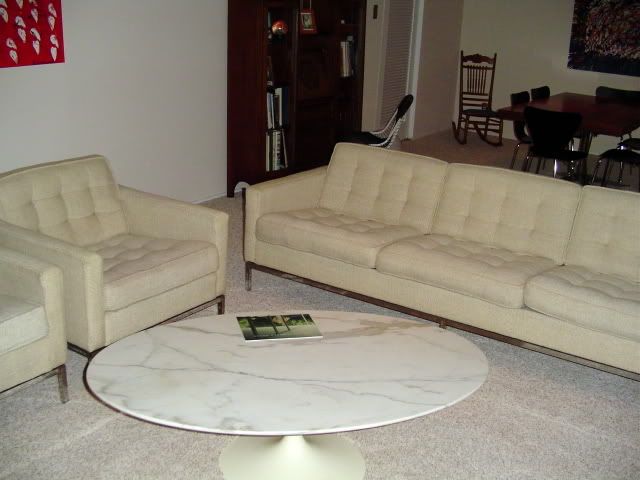 Foreground: Marble Saarinen Table, Knoll Sofa and Club Chairs.
Background: Antique Secretary I inherited, Eames Wire Chair, small rocking chair, and Knoll Rosewood Dining Table (shh! chairs are eurway knockoffs).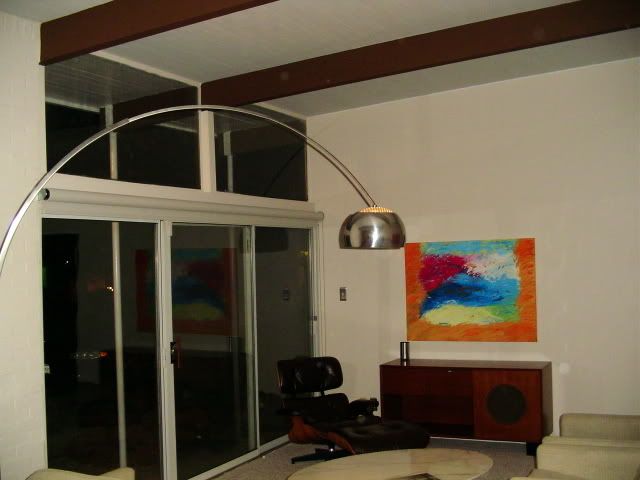 Arco Lamp, George Nelson Stereo Cabinet, Eames Lounge Chair.
More to come.
Jason