We survived our first DIY bathroom remodel just in time for our Halloween party. Just a little touch up, cabinet painting and hardware and trim left.......and still under $500.
The first two pics are before shots just after we took down the shower doors.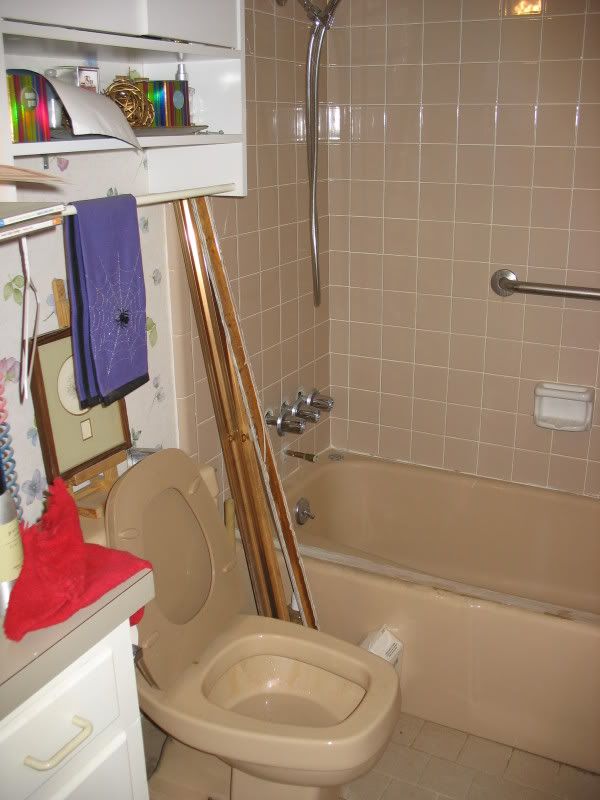 Lots of horrible floral wallpaper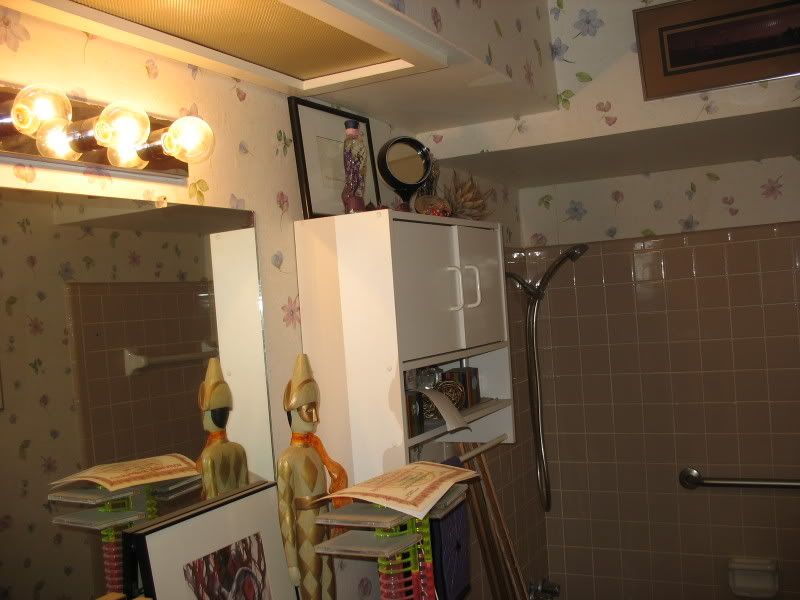 After the blood, sweat and tears!