When this house was listed I showed it several times, and more times than I care to remember the response was "I would have to RIP OUT those bathrooms and kitchen!"
Some days being a mod Realtor takes some real restraint....
I finally ended up just buying it myself. In the baths all I did was repaint. The faucets had already been changed out on the sinks, and I changed them out again with something I thought was a little closer to the original look. New flooring in the kitchen and den, blinds, counters, some modwalls tile and 3 rejuvenation.com cone fixtures later....
My goal was to put the house in a position that should I end up selling it, which I might, a broader audience would appreciate the original details instead of feeling the need to replace them with whatever Home Depot has sitting on the shelf this week.
Here is what the den and kitchen looked like before:
With just some minor tweaking: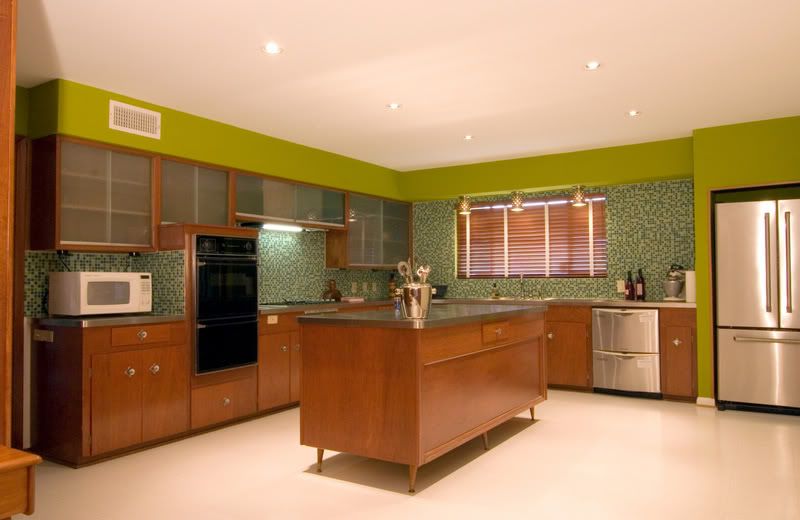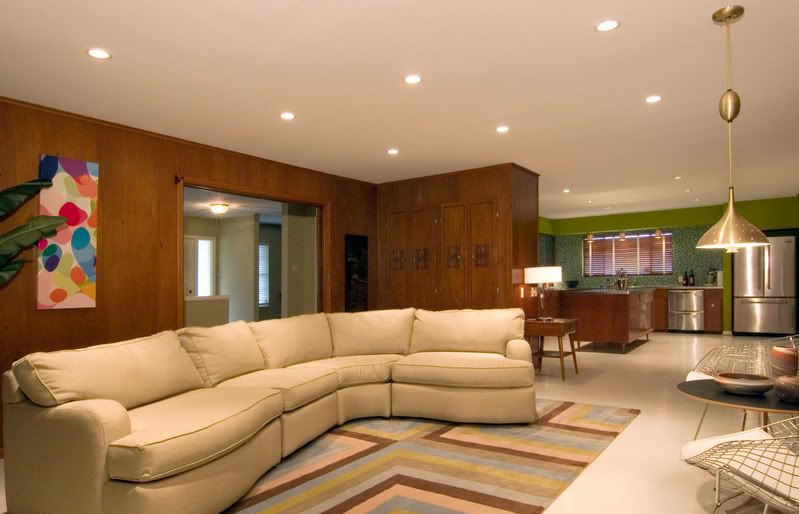 Everyone curled their lip at the colored tile bathrooms, especially the idea of a pink one, but with the right colors, I think they turned out fine.