Just bought a couple of these spray sculptures from a dealer. Previously, they were sent to Bonhams for authentication where they were listed as Bertoia in one of their auctions last year (
http://www.bonhams.com/cgi-bin/public.s ... ectionNo=1
).
They ended up not selling (reserve too high, apparently), so when he got them back, the dealer sent a couple of pictures to Wright20, that told them they are Knoll, but not likely to be Bertoia's.
(Actual photo of one of them)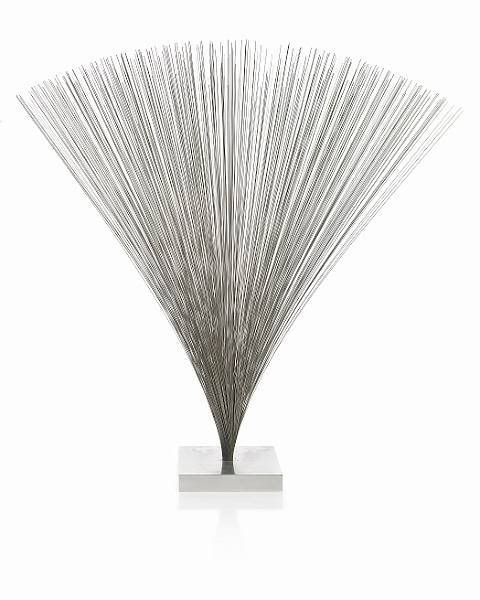 I've checked in past auctions @ Wright20, Bonhams, Sollo-Rago, etc, and all of them have sold sculptures that look exactly the one above (for ex.:
http://www2.wright20.com:8080/4DCGI/Web ... s/EBSC/828
). I'm wondering why Wright20 has not considered them to be authentic?
Can anybody can shed light on this?