I've had this chair for about 10 years now its one of my favorites. It a has a few indents on the vinyl but thats it. The Coolest thing about it is the original factory sticker, still taped on the bottom from Herman Miller in Gardena California. Check it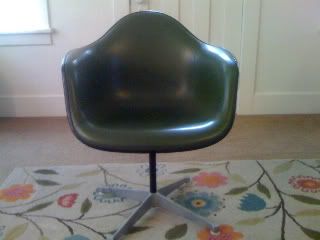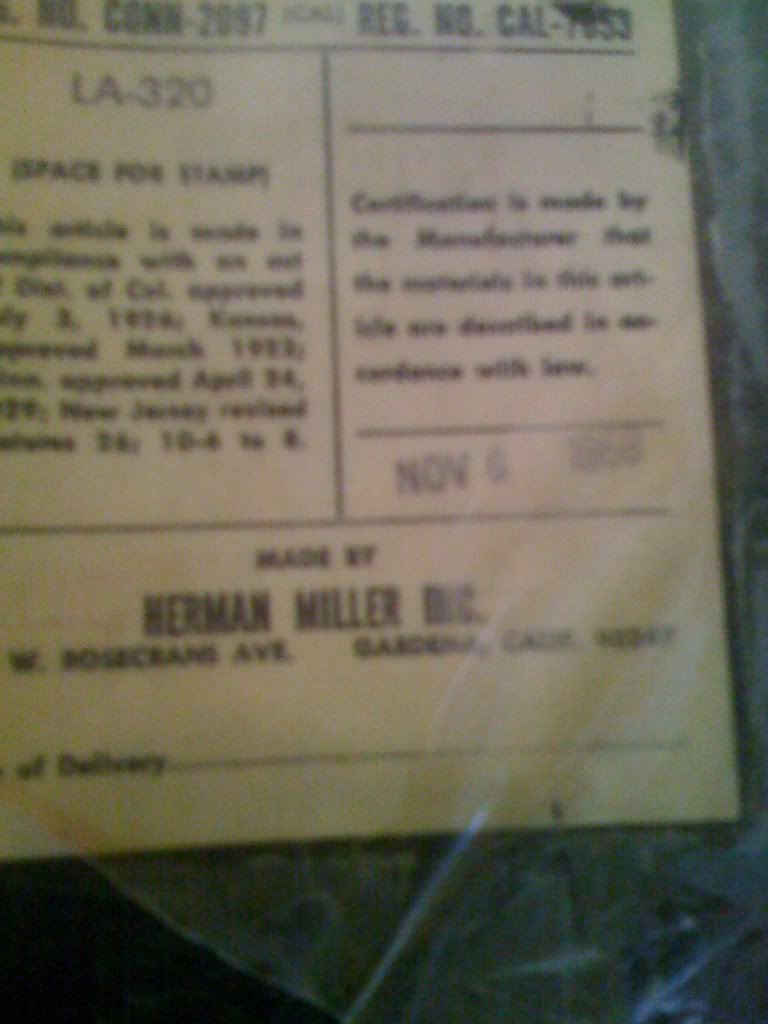 The date on the tag is Nov 6th 1968. Stupid tape is bubbling.
I'm really just curious about the value, not really planning on selling soon.
This is my new favorite site! Thanks everyone.