Moderators: I_LUV_POWER!!!!, Joe, moderns-r-us, Tony, Futura Girl, sean, nichols, Java
Selling mine to help my mortgage:(
I hope it goes.....
Please help pass it on.......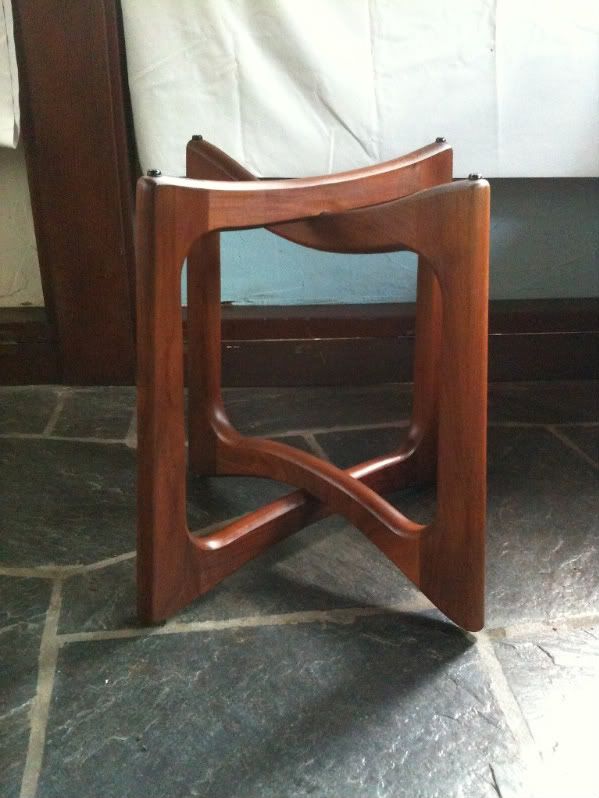 Last edited by
Scott NC
on Sat Apr 30, 2011 9:49 am, edited 2 times in total.
---
Dang, I can't afford it either. Is that a real Eames lounge chair? Selling that would put a bigger dent in a mortgage. My heart goes out to to you. I'll send good vibes in lieu of money. Good luck.
---
---
Special Secret Modern Agent
Posts: 833
Joined: Wed Jun 27, 2007 7:33 am
Location: San Leandro, CA USA
Contact:
Hope you got what you needed from your Pearsall table.
We'd have a hard time parting with any of Slim's Pearsall chairs.
Looks like Pearsall's home is on the market for the first time ever, but not on his website yet. Photos so far look amazing.
BUT----check out the catalog of designs here:
http://www.adrianpearsall.com/catalogs.htm
This is one in Slim's family that we don't have ourselves, that his folks callled the "queen chair".
Isn't that something else???
Gabby
Pen-gu-ins is pracatically chickinz, and I hates to see chickinz cry so much, I has to put'em outta ther mizzery!
---
---
---
Return to "Modern Collectibles and Furniture"
Who is online
Users browsing this forum: No registered users and 6 guests