I picked up this neat Lane table on CL for 125 bones. I have seen them sell from $700-1400 and there is one currently on 1stdibsantiques that is on sale for $7,800!
Way over-priced I'm sure! This one is structurally sound and seems to be in very good shape. Just a few little dings on the underside, hardly noticeable.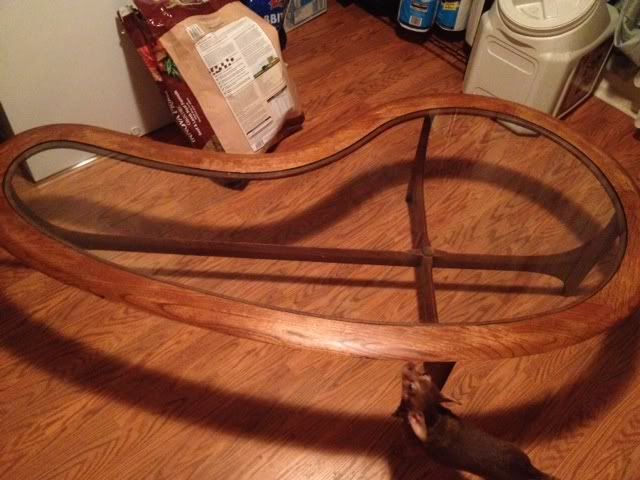 Anywho, I was wondering if anyone knew anything else about this table?
Also, does anyone have a good blog/primer about refinishing stuff like this? I have several pieces of furniture, including 2 Dux chairs that are lying around waiting to be refinished. I've never done it from start to finish before but I need to dive in and get going, before I end up with a house full of stuff that needs to be refinished.
But first things first, I guess... product recommendations for cleaning it up and helping out the wood? I'm not sure what it's made out of. For lack of a better word, the wood (especially on the bottom) looks very.. thirsty. Like, drier and more brittle than it should be.
Sorry, I am new to all of this.. but I have the DIY spirit