First post here...
I've searched around some but there isn't a whole lot out there about this - what kind of trim is recommended for mid century modern houses? Maybe something like this?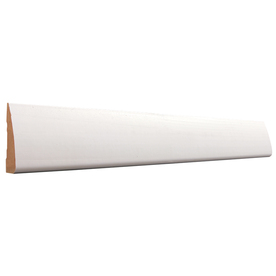 I'd look into what's original to the house we're moving into, but I'm afraid it's all gone. Current/soon to be previous owners replaced all of it a few years ago and put in huge crown molding, casing and baseboards. Here are a few pics ("stuff" in the pics all belongs to the seller, and none of it conveys):
Huge baseboards and crown molding in the entry
Family room: This used to be behind the house (2003 addition). Removing the columns is a pretty high priority too. In the longer term I'm going to raise the ceiling so that it slopes upward to the right, and remove the wall between this room and the kitchen (to the right).
Family room / Looking the other way:
The first thing I'm doing is removing the hole for the DLP TV so I can paint and get my entertainment center and TV where they belong. Sometime later the doorway is going away and this area will become a built in closet facing the hallway on the other side of the wall.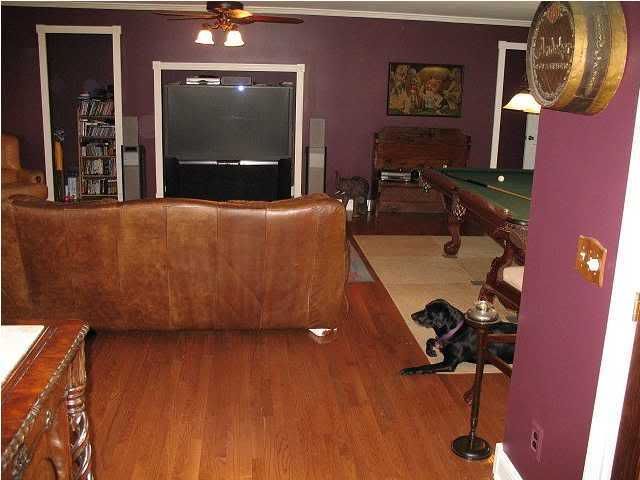 Anyway the background to this place is, it was built in 1959 and expanded in 1970 and again in 2003. Right now it's a ranch and nearly all original details to the place are long since gone. My wife and I have huge plans, and intend to go as mid century modern as the structure will allow as we renovate the house. I would've rather bought a MCM and saved us some of the trouble, but they're incredibly rare here and this one has a huge garage that I'd be unable to duplicate (I like playing with cars). This isn't the first house I've renovated, and I've been looking forward to doing one like this for a long time now. If everything goes according to plan, we close on April 11th.
Sorry for the long post and thanks for the help!